Mark Carlson, composer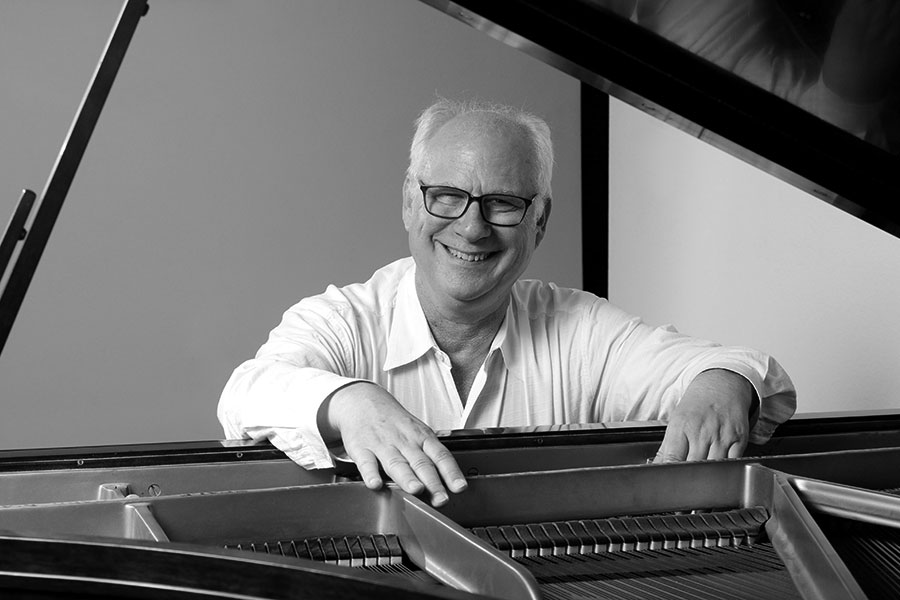 Composer Mark Carlson's lyrical, emotionally powerful, and stylistically unique music has earned him the admiration of audiences and musicians throughout the United States, Canada, Mexico, and Europe. A versatile composer, his approximately 100 works include art songs, chamber music, choral music, concertos and other large ensemble works, and songs for musical theater.
The recipient of more than 50 commissions, he has been commissioned by the National Shrine in Washington, DC, the New West Symphony, and First Methodist Church of Santa Monica, among other organizations, as well as by many chamber ensembles, individual musicians, and private parties. One of his fourteen CDs, The Hall of Mirrors, was a winner of the Chamber Music America/WQXR Record Awards for 2001. His works Sueños y canciones, Intermezzo, Two Ballads, Sonata for Cello and Piano, For Those Silenced, On the Coming of War, and Night Music have all been released on CDs over the past few years. His music is published by Yelton Rhodes Music, Pacific Serenades Music, and C Swigart Music (all in Los Angeles); by Thorpe Music in Boston; and by Black Squirrel Music, in Kent, Ohio.
He is the Founder and Artistic Director of the award-winning Los Angeles chamber music ensemble Pacific Serenades, distinguished by having commissioned and premiered 113 new works since its founding in 1982, by composers living in or from Southern California. He teaches music theory and composition at UCLA and also taught at Santa Monica College for 15 years. He recently retired as a flutist after a lifetime of performing primarily chamber music, much of which was written for him.
Carlson has worked with Bruce Olstad on two other projects, both for chorus and piano, and he has composed two song cycles—Cuatro Sonetos de Amor, and Night Will Blossom—for Bruce, as pianist, both of which have gone on to many performances.
Born in 1952 in Ft. Lewis, Washington, Carlson grew up in California, attended the University of Redlands, graduated from CSU Fresno, and received MA and PhD degrees in composition from UCLA. His principal teachers were Alden Ashforth and Paul Reale (composition) and Roger Stevens (flute).
Visit Personal Website